Orange Climate Group
Orange Climate BV develops, produces and delivers innovative and sustainable concepts in the field of climate, comfort and energy management. The diverse clientele includes industrial companies, healthcare and educational institutions, government buildings, business services and hospitality and leisure.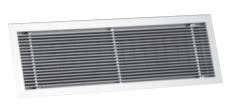 With Merkato, projects with hundreds / thousands of grids are set up extremely quickly and flawlessly. By own employees, but also by resellers at home and abroad.
In addition to a comprehensive package of standard products, OC also offers its customers the opportunity to customize products.
Also, in order to be able to capture these "specials" quickly and easily, within the possible spectrum, and then automate them by sending the underlying process, Orange Climate uses Merkato.
More about the Orange Climate Group: www.orangeclimate.eu