Meilink
"Any challenge, any time" is the starting point at Meilink, just like at Quootz.
No matter how fragile, exclusive and different a product may be: the Meilink team packs and transports it. To the other side of the world and back again. Effective, appropriate and budget-friendly. The Meilink team tackles this challenge every day for demanding clients. Meilink's motto? Securing Value.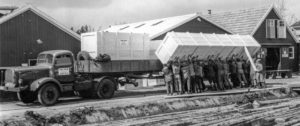 In order to be able to generate packaging, packaging projects and instructions very quickly, Meilink uses Quootz's software. After one morning of hands-on introduction to the possibilities, the decision to choose Merkato was made very quickly. A team of 20 to 30 employees can now configure the packaging many times faster than before, which saves an enormous amount of time.