GeesinkNorba
Geesinknorba is a leading producer of waste collection vehicles, self-pressing and stationary waste presses. The head office is located in Emmeloord, the Netherlands. The products are sold through our own branches in 8 European countries and also through distributors in more than 10 countries within and outside Europe.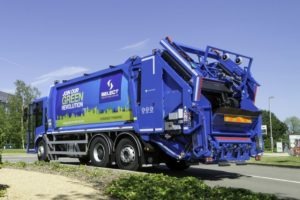 The background
Geesink was looking for a solution to be able to continue to work in a structured environment in a complex environment with dozens of sellers and representatives who each market customer and country-specific vehicles in their own language.
After a test period of one month, employees of Geesink had already built the first vehicle completely in Merkato.
Dozens of Geesink sellers across Europe now work with Merkato.
GeesinkNorba was visited by our reporter. You can find the extensive story here!