Bauhuis BV uses Quootz's Merkato
Bauhuis in Goor has been a manufacturer of pipe coating equipment for over 40 years.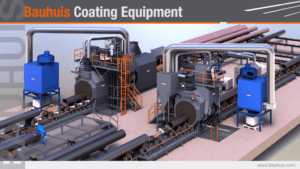 The company has a leading position in an exciting, international market in which only a limited number of players are active but the competition is very high nevertheless.
In order to be able to make quotations much faster and more accurate for installations, which can consist of dozens if not hundreds of machines, Bauhuis has purchased Merkato from Quootz.