Quootz is Doing Business with Rollepaal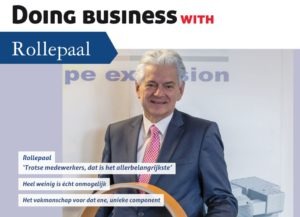 To present its successful company to customers and relations, Rollepaal had a beautiful magazine made about their company.
This wonderful magazine was created in collaboration with the suppliers of Rollepaal. We too have been able to contribute.
The online version can be viewed via this link.
Click here for our modest contribution.